H S Walsh celebrate their 75th Anniversary by joining the Jewellery Show 2022 London line up.
H S Walsh have chosen to mark their 75th anniversary year with new branding and a return to exhibiting in London, taking space at the Jewellery Show 2022 at the Excel Centre.
H S Walsh was established in 1947 and have long been the go-to company for tools and equipment for both the jewellery and watch trade. After a turbulent couple of years through the pandemic, the company chose the occasion to celebrate their past and embrace the future with a new identity, and a new event to connect with their clients.
CEO Patrick Sheehan, says:
"I came up through the company and received training in the UK and abroad so have come of age with the company and many of our clients. Many of our current staff have also been with us for 20 years or more and we are at pains to keep all that experience available to our customers, looking to future proof the company. The past 3 years have seen us undertaking a number of strategic projects, including the implementation of a new accounting software system and strengthening our team with new skills.
The branding update and up-coming new website reflects where we are today, proud of our heritage, but embracing all that is new within the jewellery and horological trades. We are proud to work with some key industry brands such as Durston, GRS, Bergeon and Horotec and are UK & Ireland agents for both Witschi Electronic AG horological testing equipment and Sunstone Orion laser and pulse arc welding machines."
They will be bringing many of those big brands to the Excel on 5th and 6th September with live demonstrations of Orion, Eitan and Witschi kit, as well as displays of tools and equipment from Durston, Elma and others. Staff will be on hand to discuss your retail and workshop needs and they have some special offers planned for the event.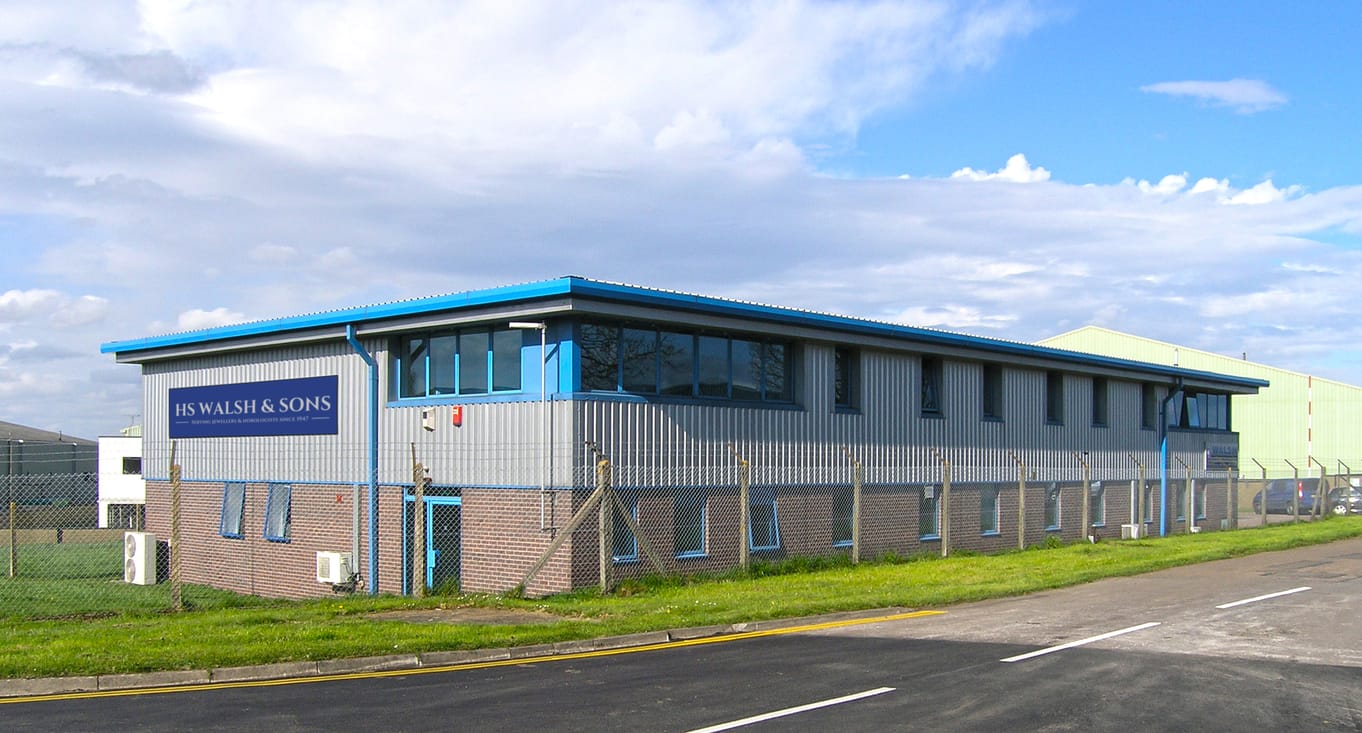 Birmingham Branch Manager Darrel Wilson says
"Whilst the pandemic pushed a lot of our customer contact online, we still feel very strongly that face to face interaction has a place in the industry. Customer service has been at the heart of our business since the beginning and whilst the needs of our clients have changed and purchasing decisions are now more considered, the sense of trust in the help and advice we give has remained. We are always on hand to talk things through with you. With that in mind, joining the Jewellery Show this September seems like a really good way to renew customer relationships in person. "
Visit H S Walsh & Sons Ltd on stand B21 at the Jewellery Show 2022 5th & 6th September Excel London. Register for you visitors pass at https://www.thejewelleryshow.co.uk/welcome