Daylight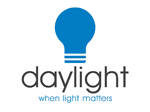 Established in London in 1987 The Daylight Company is the leading market innovator in speciality lighting in the art, needlework, jewellery workshops, watch workshops, health & beauty and industrial sectors in Europe, the USA and Australia.
Light is a natural resource that is mostly taken for granted. We know, however, that the right light in the right place can have a dramatic, positive effect on your life and work. We also know that natural daylight can help improve work performance and efficiency. Since the 1980's, we have made it our mission to design the best lamps we can, to make a significant improvement to people's lives.
As the UK distributor H.S.Walsh carry excellent stocks of Daylight products which will brighten up any jewellers or watchmakers workshop and if you can't find what you require listed please contact [email protected].
displaying:
21 results