Busch 4205S Short TC Twist Drills - TD4205S - Please select a size
Brand: Busch
See below for options.
These Busch Short Carbide Twist Drills have a short working length, this allows the drill to be easy guided to produce precise, uniform holes in very narrow spaces, which is necessary for tight pavĕ settings. Ideal for jewellers and dentists alike. Short drills make sense because the holes drilled are relatively shallow and long drills have a tendency to break due to torsional stress. These short carbide burrs are used by the world's finest micro-diamond setters who set stones for the world's greatest jewellery brand names. Developed by a partnership between those parties and Busch of Germany, these drills are the perfect solution for once was a drill breaking nightmare.
These drills are made from
Isostatically compressed high grade carbide
so are ideal when working on materials which are difficult to cut, such as platinum, titanium, steel, gold and silver. Will fit most types of pendant or micromotor drills with a 2.35mm shank.
The 2-groove design helps expel material from the hole extending drill life. Recommended speed for use: 3,000-5,000 rpm. Not for use with glass, ceramics or gemstones.
Available in sizes 0.70, 0.80, 0.90 and 1.00mm. Sold as singles.
Please select size below:
Related products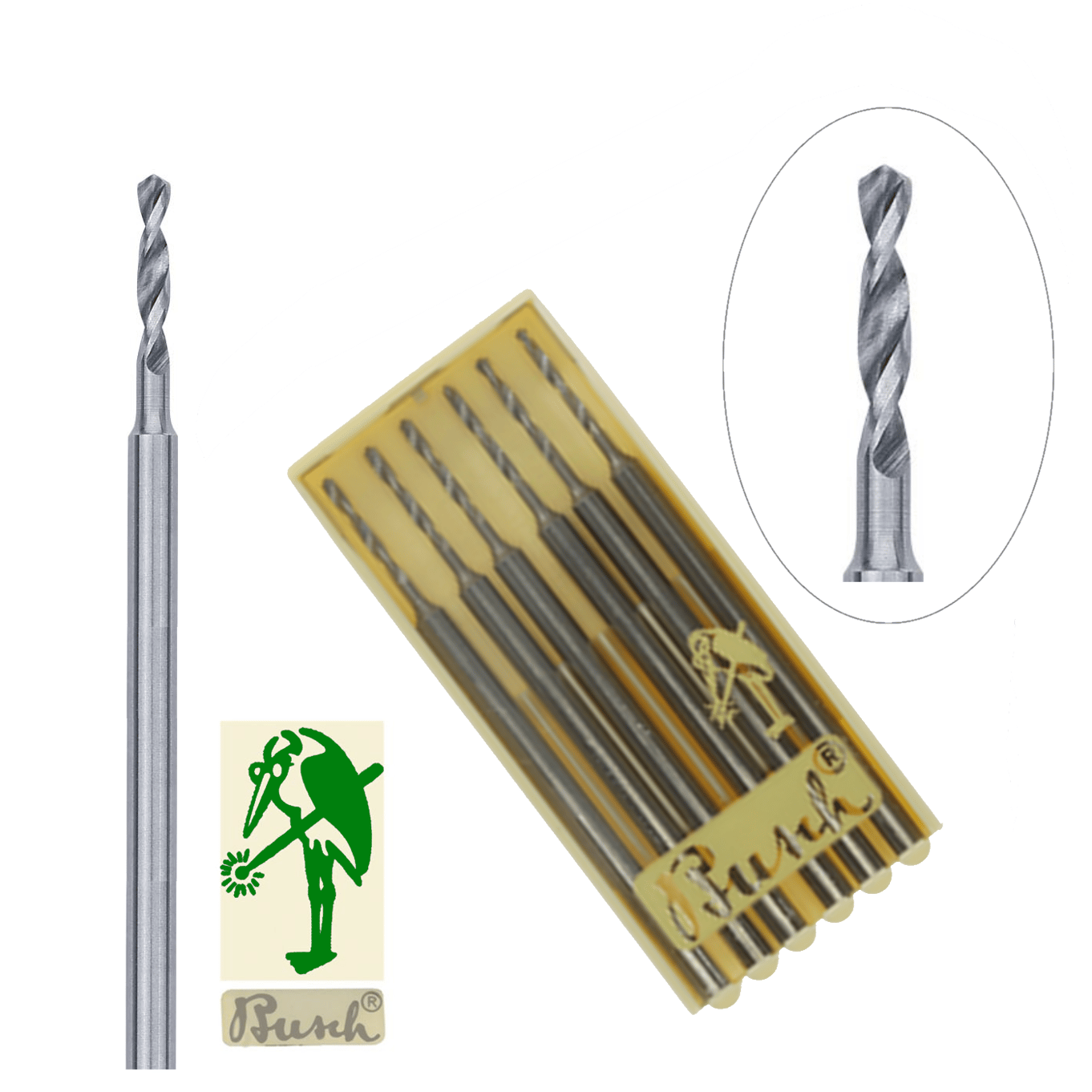 more info