GRS®️
GRS are trusted by industry leading jewellers, setters and engravers. Manufactured in the USA since 1977, GRS pride themselves on high quality tools and machinery, designed for and with artists and makers.
We stock products and accessories from their BenchMate®️, workholding vice blocks, air assisted Graver®️ and Jura by GRS®️ ranges, with displays and demonstrations available in our Birmingham and London branches.
Workholding Blocks
GRS workholding blocks or ball vices provide the solid support you need for setting or engraving. Available in a range of sizes to accommodate anything from fine pave setting up to large engraving of gun, custom motorcycle and other steel parts.
The Microblock®️ range is ideal for jewellers or small scale engravers with a whole host of accessories, particularly for those working predominantly on rings or small earring and pendants. GRS have also collaborated with world renowned diamond setters to develop their accessory range further.
Best For Jewellers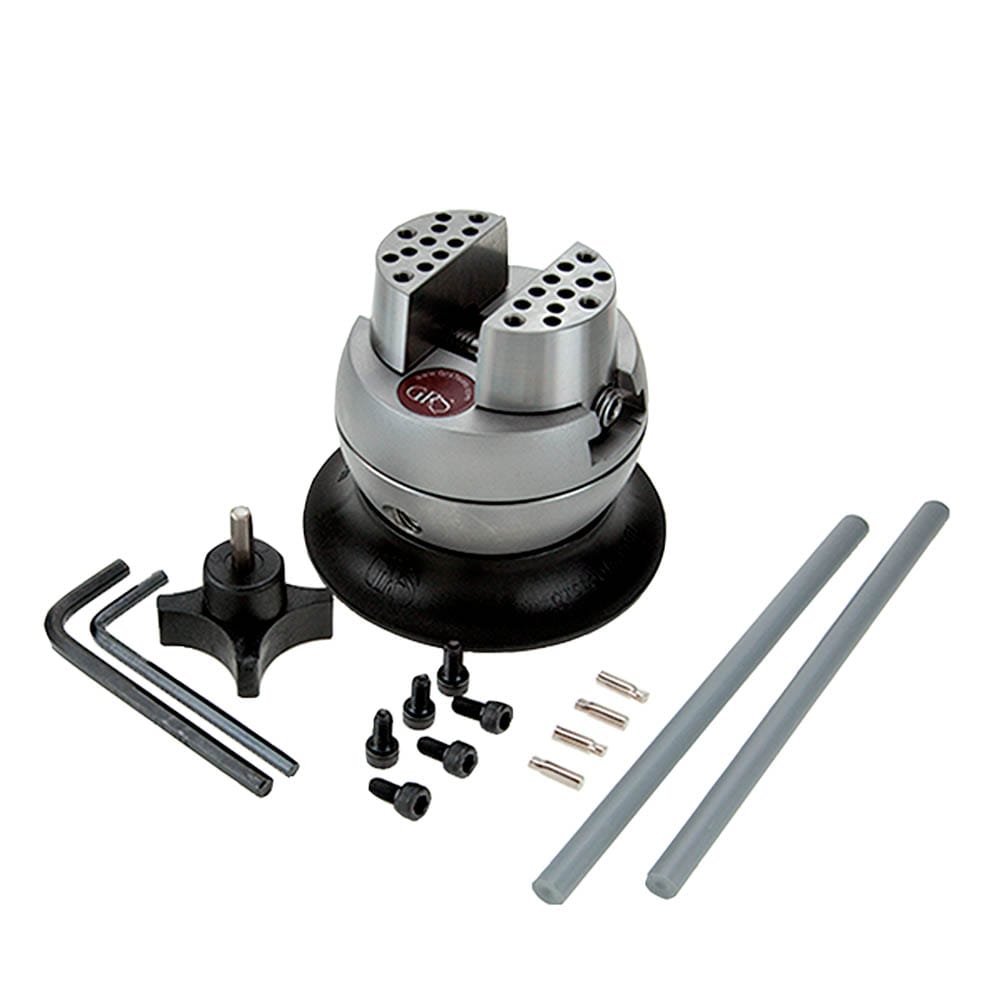 Best All-rounder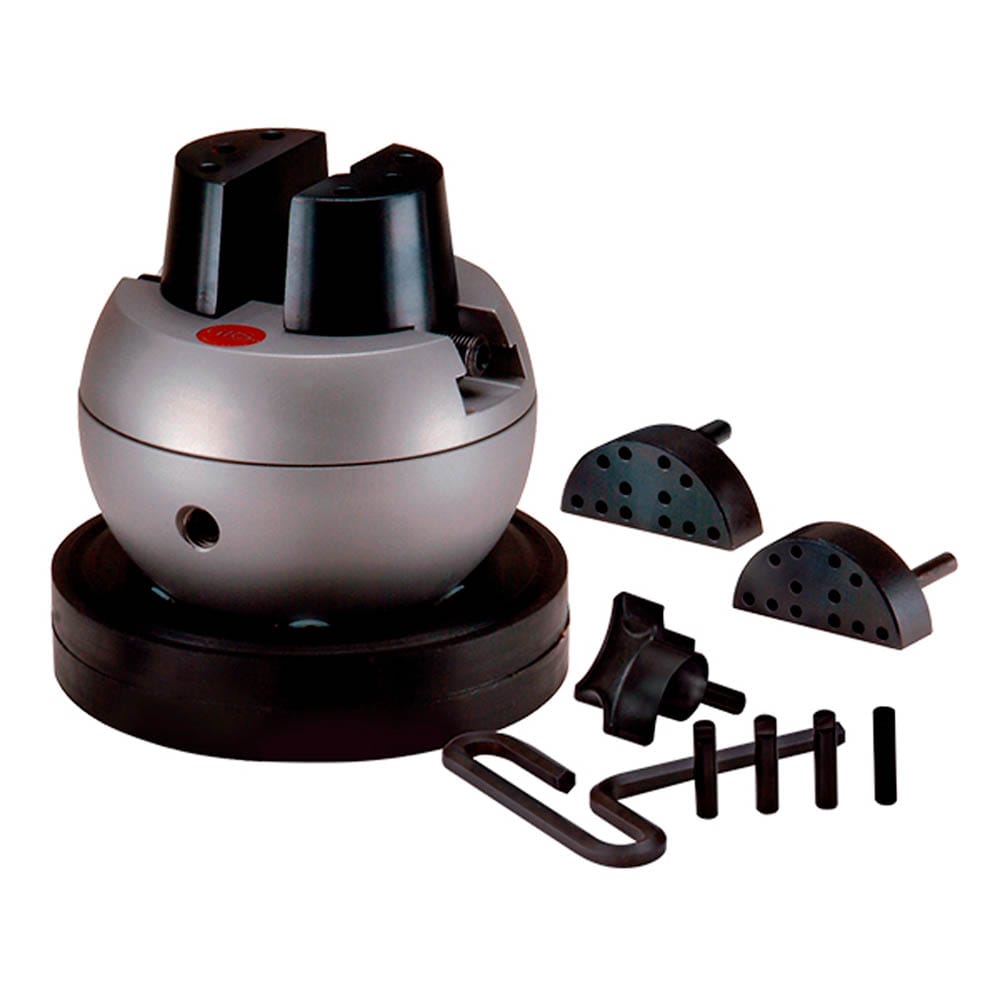 How to Choose Your Workholding Block
BenchMate®️ Encore System
The BenchMate set up is designed to be an extension of your bench, allowing a jeweller to quickly change between standard peg work and more complex tasks requiring work holding. Once the adaptor plate is fitted to the bench then its simple to switch out the peg for the workholding system.
Looking and feeling very much like a traditional ring vice, jewellers will find using the BenchMate Encore intuitive, but with the added advantage of stability, whilst retaining a huge range of manoeuvrability. The mandrel can also be locked in any position for further solidity.
Accessories include sets for stone setters and small pitch/thermoplastic resin cups for holding flat pieces to be engraved or set. If you are short on space, the BenchMate system will assist in almost all anything right at your bench.
Air Systems and Honers
The GRS air assisted systems take the hard work out of setting and engraving. Whether you are an individual adding both strings to your bow, or working in a trade environment and need a reliable machine that will perform all day everyday then there is a GRS air system for you.
With a high power output and separation of power and speed on all 3 systems you simply have to choose between foot control and hand control and which handpiece suits your work style best.
The GraverHone system allows you to dress, sharpen and polish gravers with speed and ease.

The Jura by GRS® range was developed with world renowned diamond setter, Jura to bring some of his innovative workholding solutions to a wider market.
Known for his setting of complex designs, Jura has been overcoming the problems of holding unusual shapes and accessing difficult areas for years and together with GRS quality manufacturing, has built a vice and range of accessories to hold almost anything a jeweller can imagine.
From a specially designed ball vice with multi axis working to always keep your work centred, to ring collets, shaped clamps, holders for engraving inside rings, thermoloc and shellac plates and points for holding spherical objects, there is a Jura fitting for your job. There is even an adapter for using the accessories on your existing GRS Standard Block.
We have a selection of the Jura range on display in our Birmingham and London branches, for you to see the versatility of the system for yourself.
See the Jura by GRS Range