Busch 1Z AU 0.20mm Round Cylindrical Burr - TF1Z02
Brand: Busch
Subtotal:
£5.18
Price:
£5.18

+ VAT if applicable
Quantity discounts
1 (£5.18)
2+ (£4.92)
10+ (£4.66)
12+ (£3.89)
---
SKU: TF1Z02
Packaged weight: 0.01kg
The family of HighTech-Tools has grown!
The AU range with FIGS. 1AU, 38AU, 414AU and 446 AU already known has been completed by the 1Z-AU in sizes 0.20mm, 0.30mm and 0.40mm. 
The teeth of the round cutter with a cutting edge protruding from the front part allow the axial penetration in the material. The cylindrical part of the tool behind the frontal rounding can also be used radially. 
The fine neck that makes it possible to see the area to be treated is another advantage, especially for performing high precision work, such as those performed with the smallest size cutter (size 0.20mm). For example, the filigree working parts make it possible to treat the crimps for stones and to break the edges precisely. 
Durable HighTech-Tools made of ultra-fine grain carbide, manufactured by hot isostatic pressing, develop their positive properties especially in the processing of hard jewellery such as platinum, titanium or white gold, as well as stainless steel jewellery. 
You will recognize these durable tools from the golden ring on the shaft.
Related products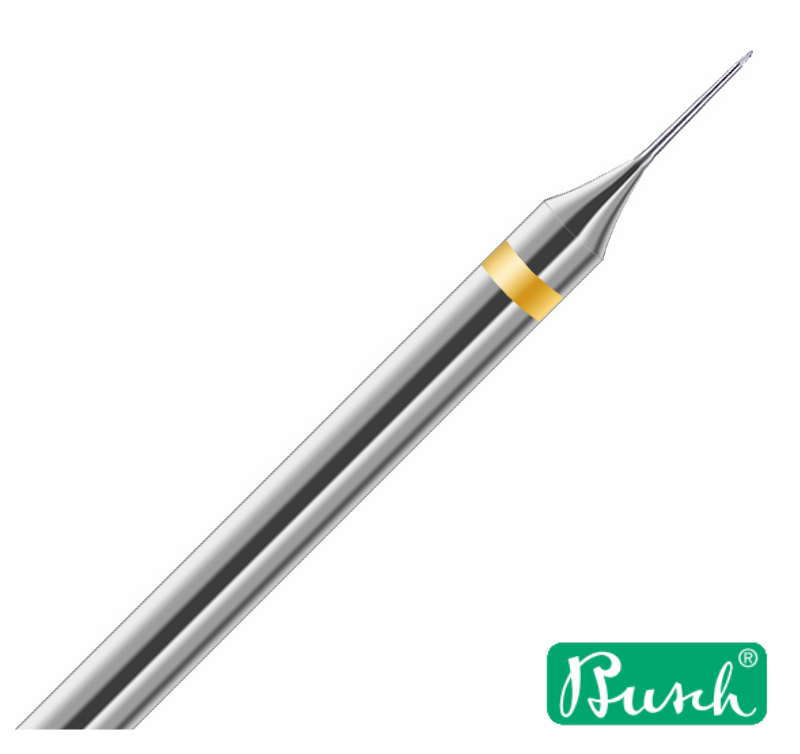 more info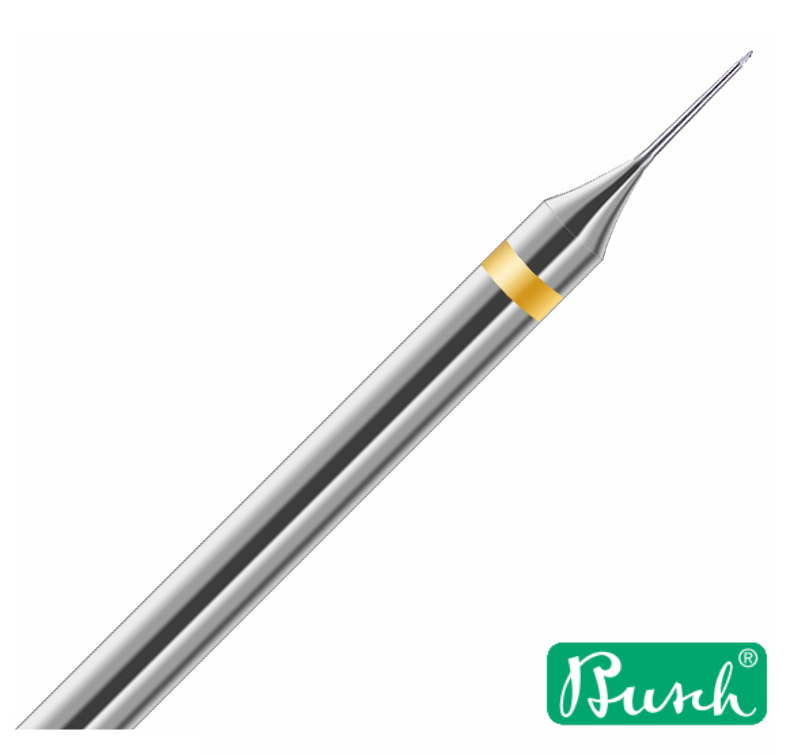 more info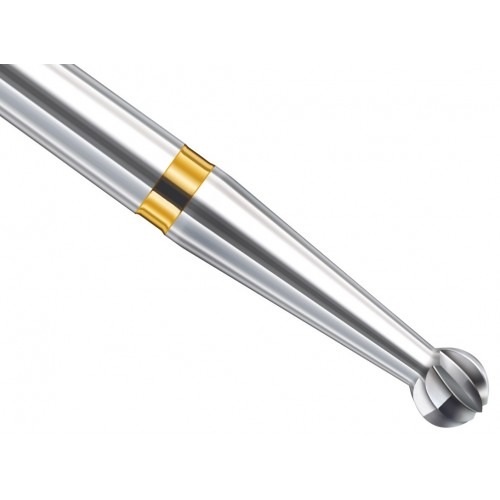 more info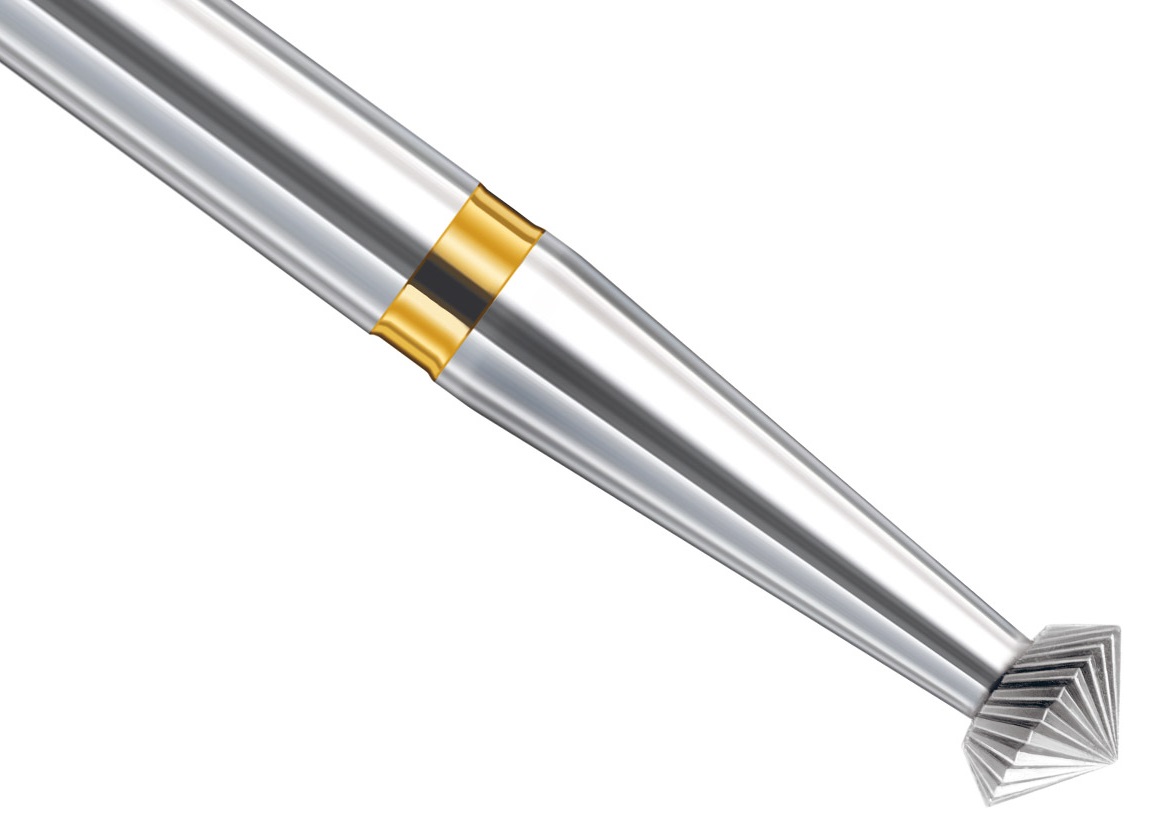 more info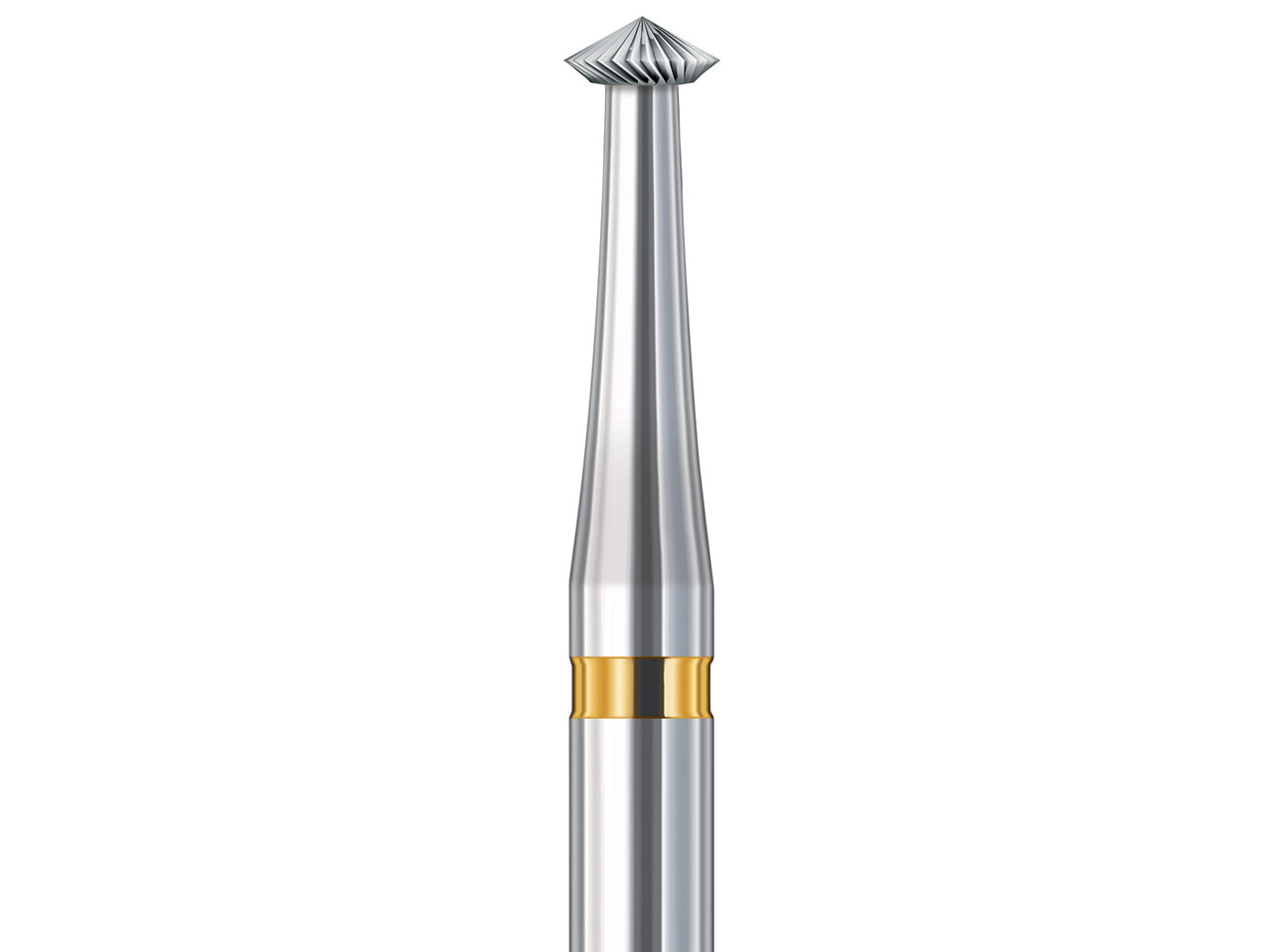 more info

more info